ABOUT US
"Merone" which is stablished in 1992, went all the way from a small processing plant to a leading manufacturer of yellow cheese and dairy products. The products of "Merone" have won a gold medal for quality. The factory occupies nearly 5000 square meters area in the industrial zone of the city of Alfatar.
 
The company has a long years experience and established traditions in buying, processing and realization of milk and milk products on the bulgarian and international markets.
 
The distribution network is based on territorial principle and covers 70 farms and collection points in following administrative regions -Silistra, Dobrich, Shumen and Razgrad. The fresh milk collected for production of all products with the brand "Merone" is of very high quality due to the high quality control during its collection and qualification.
The products of "Merone" have won a gold medal for quality.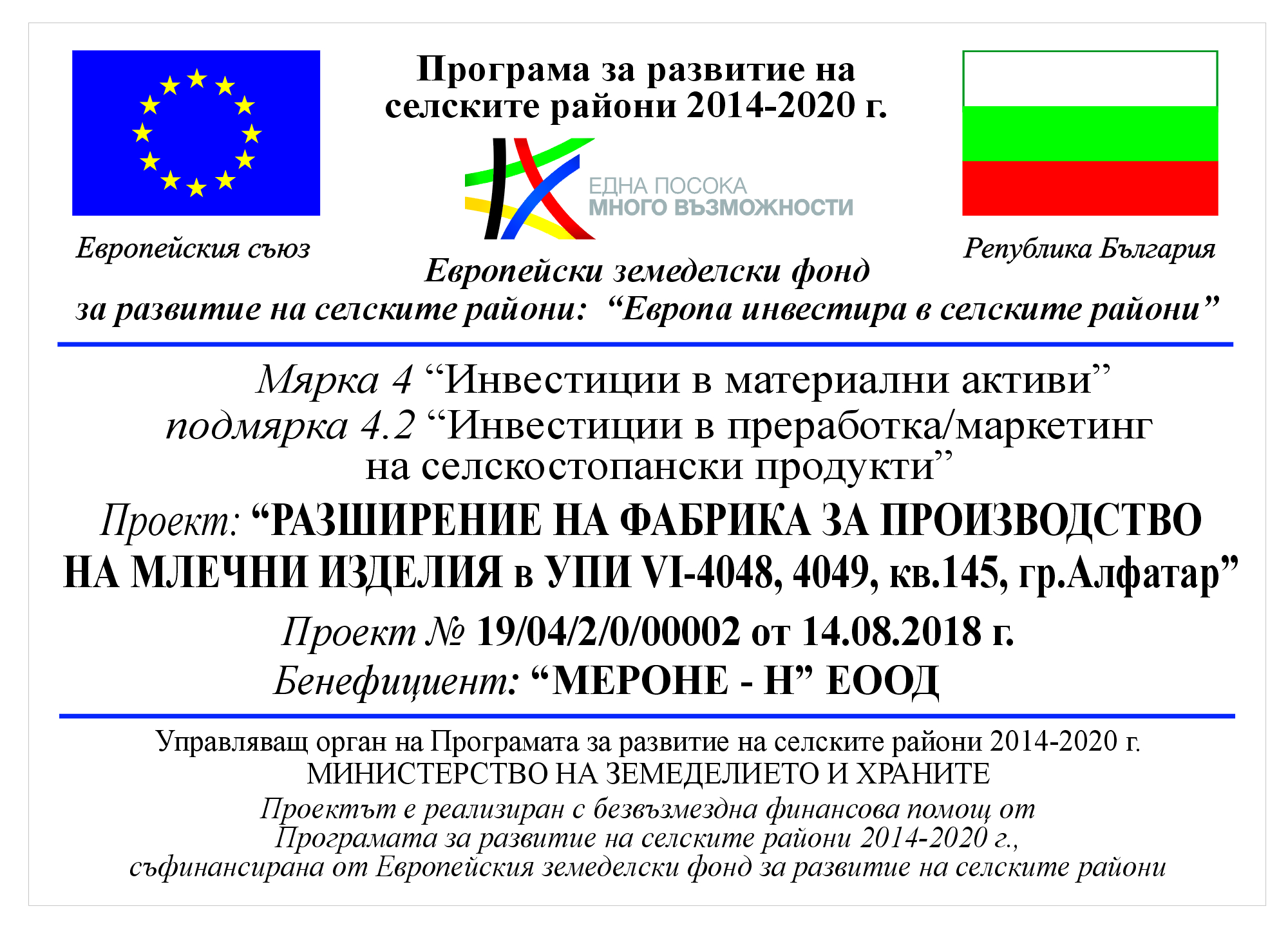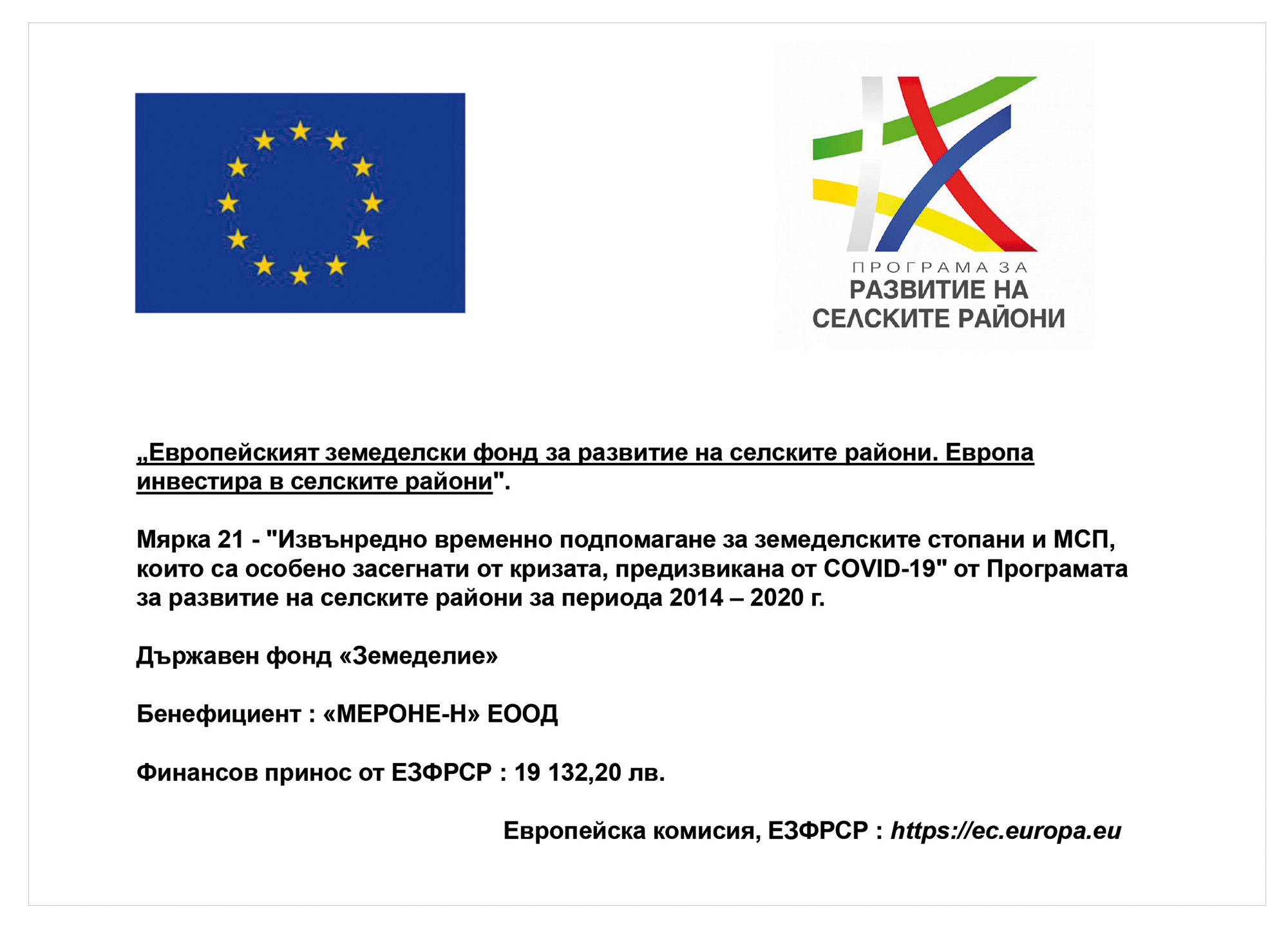 TECHNOLOGY
The recipe for production of yellow cheese "Merone" is based on an authentic recipes and mastered over the years by specialists in the company. It is shaped in accordance with the requirements of the Bulgarian and European legislation and is part of the internal control system. For the production of yellow cheese "Merone" is used 100% pure natural fresh milk, which is treated at 63⁰ - 65⁰С temperature. The purpose of this process is to reduce the bad bacteria while preserving the benefi cial lactic bacteria organisms. It is followed by a process of lactic acid fermentation and burning in a saline solution at 72° -74°C. The last, but very important stage is the process of maturing.
QUALITY CONTROL
The process of quality control is a priority unit of the company. In 2013 the company was certifi ed according to international standard FSSC 22000 - system for management and control of food products safety.

A new installation for whey concentration was implemented through R.O. (Reverse Osmosis) process, developed by a team of engineers from the company RuSys EOOD (Eng. Rumen Stefanov and Eng. Kiuchukov). The installation for whey concentration is equipped with membranes, which practically filtrate all ingredients of the whey. As a rest there is only pure water. Whey concentrate is a product with high nutritional value.
 
GOALS
The main efforts of the company are aimed at:
providing quality raw material to the milk producers - financially and methodologically
Implementing changes in the manufacturing systems and equipment aiming higher quality of the products
expansion of the distribution network and leading a targeted marketing policy
TEAM
The company employs highly qualified specialists with many years of experience. Consultancy of the best dairy specialists in the country guarantees constant high quality of all the products bearing the mark "Merone".
Products with the trademark "Merone" are available in all major stores and retail chains in the country. They are well known in foreign markets and are exported to countries such as USA, Russia, Germany, Spain, Belgium, England, Greece, Moldova and others.